Our Sunday Service is at 10:00 a.m.
You can reach us by  calling our office at 403-932-2585,
or emailing us at office.cochraneunited@gmail.com.
Reverend Ray's confidential email is: minister.cochraneunited@gmail.com
Beginning April 8: All Ages Service @ 9:30 am transitioning into Traditional Service with childcare @ 10:30 am.
COMING UP:
 = = = = = = = = = = =
It is that time again…
6th Annual Lego Competition
Saturday, April 28, 2018
Public viewing 10 am – 12 pm
Get your creativity brewing and lego sorted. We are looking for everyone 18 and younger, sorry for those skilled lego-building adults, kids only! We have categories for the simplest builder to the ones who want more of a challenge:
Follow your imagination to wherever it takes you.
Click the ticket icon below.
Drop off for all creations is on
Friday, April 27 between 4:00 pm – 7:00 pm @ St. Andrew's United Church.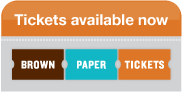 = = = = = = = = = = =
= = = = = = = = = = =
= = = = = = = = = = =
= = = = = = = = = = =